My solution to travel blogger's block: 45 fun travel blog post ideas for travel bloggers to use when not traveling.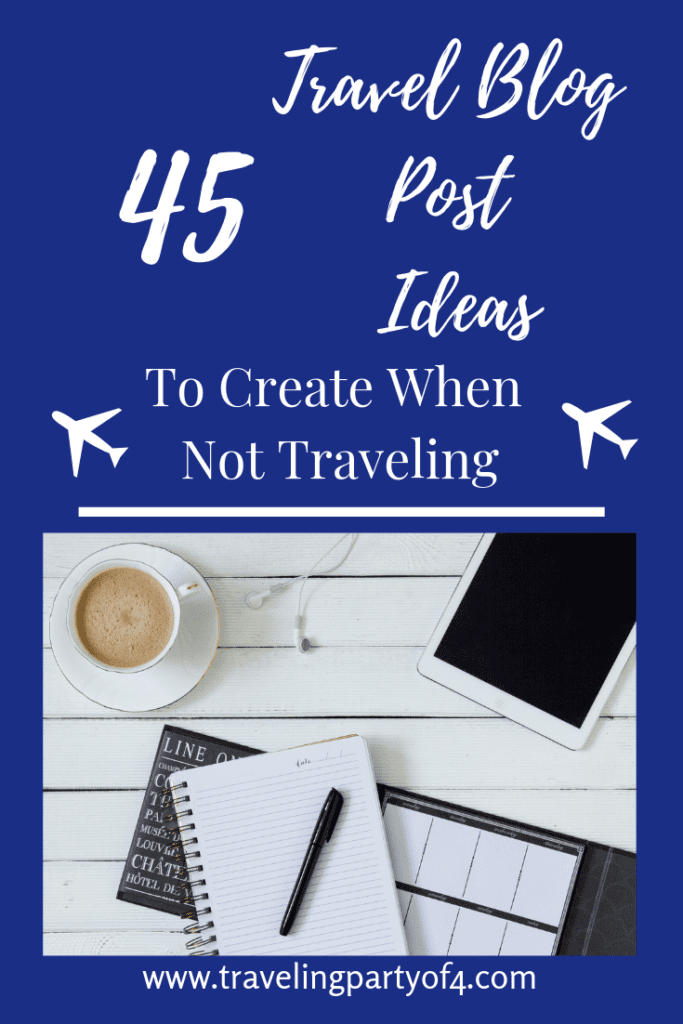 Travel Blogger's Block, it is a thing!
It has been several months since we have traveled, so my travel blog has taken a hit. Over the past few months, I have been immersed in our busy family life. Work, kid's homework, basketball, softball, horseback riding has kept us busy. So you see, no signs of travel in that long list. For these reasons, I have been struggling with content ideas for my travel blog.
Our last holiday was spent in New York City during the Christmas season.
Frankly, I was unable to gather enough content during that visit to incorporate into my blog because it was kinda crazy. New York City is fascinating to me, it is magical. During Christmastime, it was absolutely amazing. However, it was cold and super crowded and somewhat overwhelming. We truly had a blast and I did learn a thing or two, want to hear about it?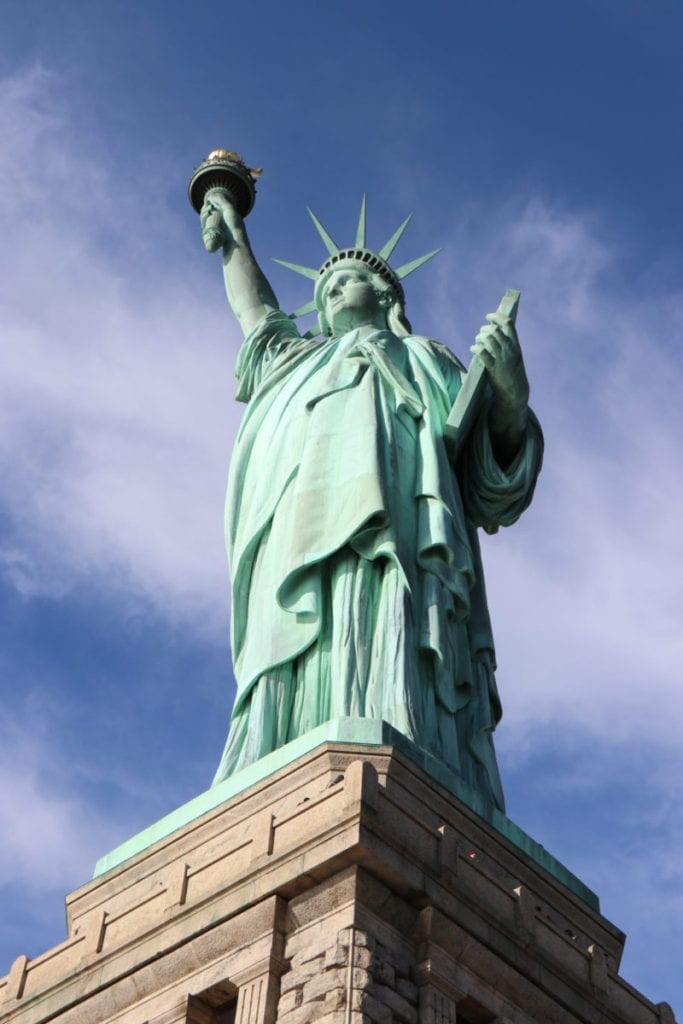 Fast forward to now.
Lately, I have spent time brainstorming ideas for content creation, making lists, and checking off a few here and there. I have posted some fun things, travel related, but not necessarily specific to a particular destination. Check these out!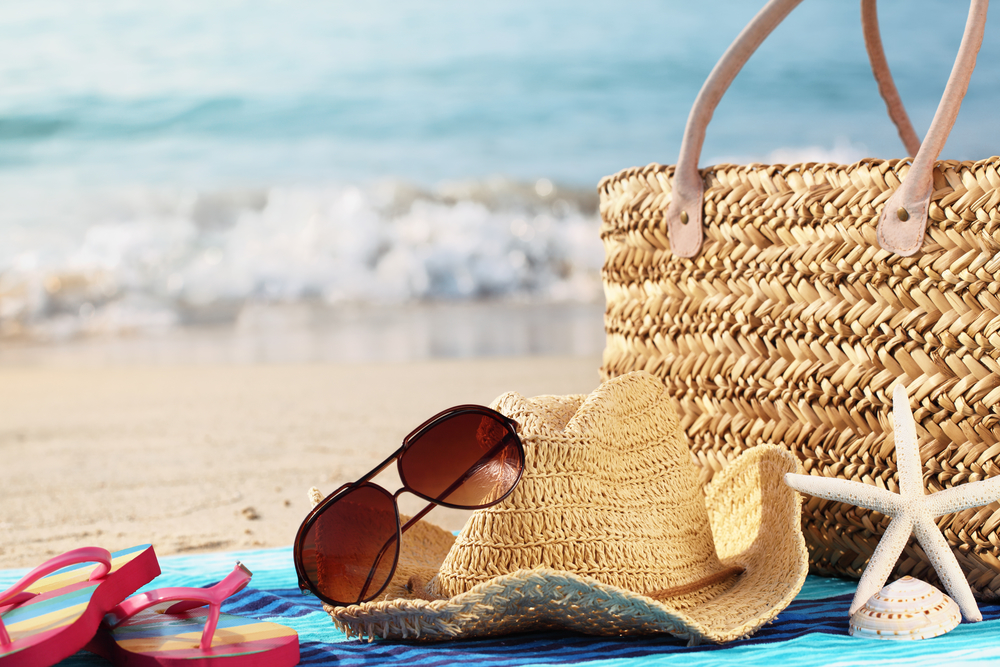 Are you having the same issue with travel blogger's block?
I imagine there are some of you out there feeling the same as me. Wondering what can you post that is travel related during the offseason?
Let's go ahead and make a list of travel blog post ideas to use when not traveling.
Of course, #1 on this list is to make a list of Travel Blog Post Content Ideas to Create when not traveling!
1) Travel Blog Post Content Ideas to Create When Not Traveling
3) 25 Favorite Travel Images from an Amateur Photographer
4) Most Instagrammable Spots in ________
5) Must-Have Travel Apps
6) 25 Travel Gifts Less Than $25
7) What You Need When Traveling to ________
8) Packing Lists (Carry On Bag, Beach Bag, First Aid Kit, Camera Bag)
9) Travel Essentials for Family Travel
10) Beauty Products Necessary for Travel
11) Bucket List Food for Certain Destination
12) Bucket List Beverage for Certain Destination
13) Food Superlatives (Best Food, Worst Food, Weirdest Food, Most Instagrammable Food)
14) Top 10 Favorite Attractions in _____ _ .
15) Ways to Stay Healthy While Traveling
16) Healthy Snacks to Pack While Traveling
17) What to Pack in a First Aid Kit
18) Safety Tips While Traveling
20) Traveling with a Special Diet (Food Allergies or Sensitivities)
21) Tips to Surviving Long Haul Flight
22) Flying with Children
23) Gift Guide for Wanderlusters
24) Favorite Travel Books
25) Travel Quotes You Love
26) What to Include in Your Carry On Bag for a Long Haul Flights
27) Healthy Snacks to Pack for Your Long Haul Flight
28) Favorite Travel Experience
29) Travel Fails
30) Funniest Travel Moments
31) The Good, The Bad and The Ugly
32) Travel Experience That Changed You
33) Favorite Travel Hacks
34) How to Book Cheap Flights
35) How To Travel On a Budget
36) Finding the Perfect Cruise
37) Packing for Your Cruise
38) Essentials Needed for Your First Cruise
39) Top 10 Favorite Restaurants in Your Home Town
40) Bucket List Attractions in Your Home Town
41) Best Photo Spots in Your Home Town
42) How to Start a Travel Blog in 11 Easy Steps
43) Tools I Use to Write a Travel Blog Post
44) Destination Travel Guide: All You Need To Know Before Traveling to_________
45) My Very Own Travel Bucket List
So, there it is, a list of 45 Blog Post Ideas to keep you (and me) busy for months. I seriously love this list and I am excited to get started.
Can you help me make it an even 50?
Drop me a line below so I can add your ideas to my list.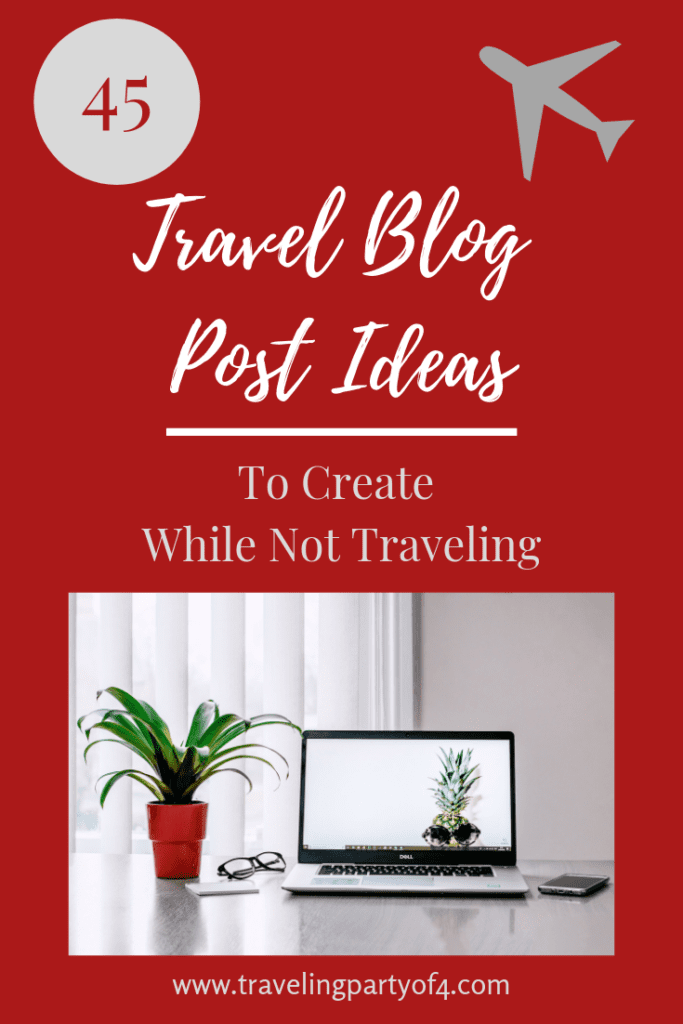 Cheers and Safe Travels from
Traveling Party of Four!